TechRadar – Gaming news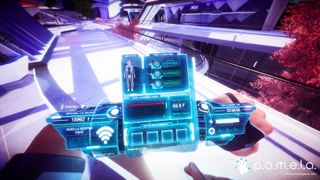 Introduction
Are you exhausted by all this talk of loot boxes and always-online gaming? Then maybe it's high time you take a break from the likes of blockbuster, triple-A gaming in favor of the best indie games. Nothing will alleviate the stresses of games industry controversies quite like buying and playing more games, namely the kind that derive from smaller teams.
In 2017, the best indie games are only getting better, too. We mean, look at the massively popular Cuphead, which sold over a million copies in less than a month. Its vibrant, albeit nostalgic, art style is a sublime representation of what an independent game should look and feel like – and, guess what – there are plenty like it.
You'll want only the best PC to run these indie paragons
Of course, given the opportunity, we decided to play every indie game ever made (okay, maybe that's a bit of an exaggeration). In doing so, thereafter, we managed to categorize only the ones we enjoyed the most as the best indie games. On the next slide, you'll find the indie game we're looking forward to the most proceeded by the top 30 available right now.
Joe Osborne, Kane Fulton and Gabe Carey have also contributed to this article
Indie game on our radar: Xenonauts 2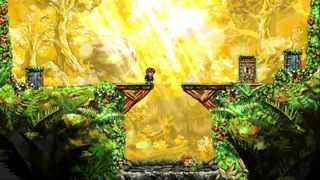 1. Braid
Jonathan Blow's masterpiece first appears to be a simple pastiche of Super Mario Bros, with a middle-aged curmudgeon replacing the titular plumber but still seeking to rescue a princess.
But as you spend time with it, it reveals more of itself, moving from a series of time-bending puzzles to quiet reflective texts – which doesn't stop it being the smartest puzzle game until SpaceChem. Blow himself has hinted that the ultimate story might be something to do with the atomic bomb.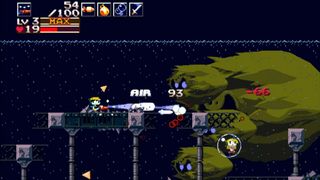 2. Cave Story
First released as PC freeware by Japanese designer Daisuke "Pixel" Amaya back in 2004 after five years of 100% solo development, Cave Story predates the recent indie renaissance by a few years. Because of when and how it was first released, it's often forgotten in discussions of indie gaming.
But this classic deserves to be on every best-of list for its loving homage to the classic action platforming games of the Super Nintendo era, its incredible music and its incredibly vibrant world. Oh, and don't forget the hugely intuitive controls, gobs of secrets and weapons that are entirely too fun to use. If you've yet to enjoy this one, just put it on your backlog already.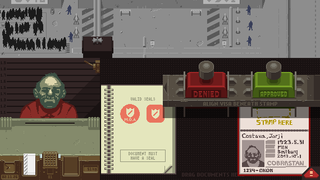 3. Papers Please
Most mainstream games are escapist power fantasies, where the player grows their capabilities until they dominate the game's universe – and then the game ends. Yet many indie games are dis-empowerment fantasies – like the IGF award winner and misery sim Cart Life.
Papers Please is similar to Cart Life – it's also an IGF winner with elements of misery about it – but it's better, being a smart, weird sim about the compromised life of a border guard under a totalitarian regime. It's ugly and desperate, but also innovative, uproariously funny and terribly smart.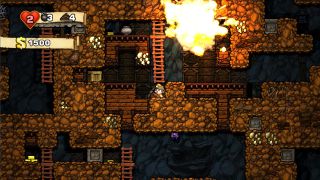 4. Spelunky
Among the hardcore gamers of my acquaintance, Spelunky is the go-to drug. Even today, several years after its release, some of them still play it every day, despite having completed it many times over. That's because Spelunky, an ostensibly rogue-like platformer with a definite end, is tough, varied and highly randomized.
It also has more dark secrets than a presidential candidate, meaning there are many, many ways to finish it, and its daily challenges are a sure-fire way to public humiliation.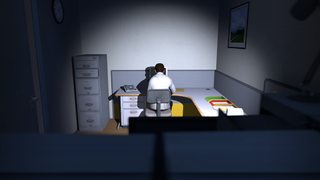 5. The Stanley Parable
Humor is often something absent from games, mostly being restricted to slapstick comedy or crude one-liners. The Stanley Parable, by contrast, is hilarious without dumbing down. Players follow (or don't) a very English narrative voice who changes the world around you, depending on your decision.
No decision is punished, every play-through throws up new humor and weirdness. Being trapped in the closet in the Stanley Parable is more moving and funny than 9/10 other games.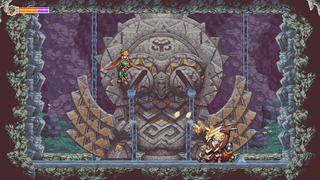 6. Owlboy
Nine years in the making, Owlboy was well worth the wait. Originally contrived for PCs and released in late 2016, the clever masterpiece of an indie game is now available to experience on Mac and Linux as well. Owlboy centers around a race of owl-human hybrid characters called Owls. Of them, you helm control of an Otis, an Owl who is censured by his mentor for his inept flying abilities.
The story sees Otis' village dismantled by pirates who clearly have conflict with the Owls. As a result, Otis has to work with an assortment of villagers in-game to take out enemies. Of course, when boss battles arise, you'll need to manage allies accordingly, as each character comes with their own set of unique skillsets to use in conjunction with one another. If you've ever played and enjoyed a Kid Icarus game, this is one for the books. Otherwise, play it anyway.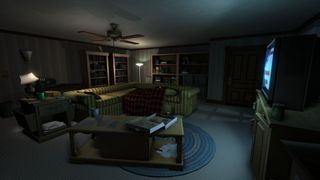 7. Gone Home
Like The Stanley Parable, Gone Home falls into the unofficially deemed "walking simulator" genre. Unlike the simultaneously clever and philosophical Stanley Parable, however, Gone Home is less fixated on the lighter issues and more concerned with some of life's more difficult realities.
After getting home from a stay overseas, you play as 21-year-old Kaitlin Greenbriar who is greeted by a vacant residency. While gameplay in Gone Home is mainly limited to scavenging through notes to find out where the protagonist's family has ventured off to, the gripping story exhibits a rollercoaster of emotions, if you keep an open mind.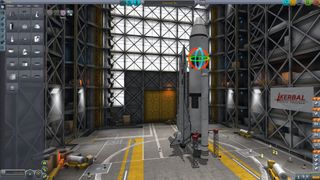 8. Kerbal Space Program
Only SpaceChem has mingled education with entertainment as successfully as The Kerbal Space Program. The game is simple – design and build spacecraft to take the cutesy Kerbals to the Mun and beyond.
Yet its focused use of real physics means that you'll find yourself following NASA in building multi-stage rockets, space stations and exploring the Kerbal's strange universe on EVAs, before bringing your discoveries back to research on the Kerbal planet – that's if you can get off the ground at all. It's a huge, complex, challenging and fun game, that's smart without being preachy.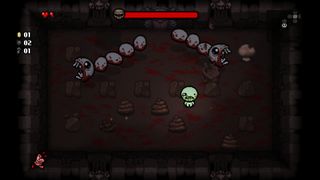 9. The Binding of Isaac: Rebirth
The exact opposite of the Kerbal Space Program, The Binding of Isaac is an action roguelike par excellence. Matched only by the equally visceral Nuclear Throne for replayability, you play as a young boy attempting to kill his damned siblings, his Mom, and possibly the Devil, using only his tears. Which he shoots from his eyes, of course.
With hundreds of weird modifiers to discover, endlessly touch procedurally-generated levels, and secrets galore, Isaac is a very dark take on the exploratory model established by Spelunky.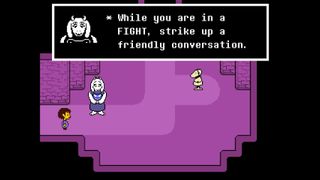 10. Undertale
Though you may be turned off by the pixel art graphics, Undertale isn't a game that could easily have run on the Nintendo Super NES. That's because, in Undertale, your personal decisions play a huge role in how the game ends, and moreover, how it continues in New Game Plus.
One of the first things you'll notice about Undertale is how much freedom the game gives you. Despite its cleverly integrated boss matches, you can play through the entire 9 or so hours of Undertale without executing a single kill. Plus, when you complete the game, you'll be pleased to discover that you can play through Undertale again, this time bearing the weight of your consequences from the previous run.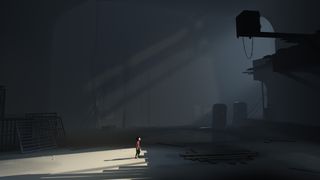 11. Inside
From developer Playdead, Inside is comparable to its predecessor, Limbo, in some ways but with an added layer of depth that inspires frequent wonder. This is mostly a result of the unspoken narrative, which revolves around yet another nameless boy. In Inside, however, the boy in the story is running away from a group of men who – if you fail to stay out of their sights – will try to mercilessly kill you.
Though it isn't quite clear why the boy is running from these men or why you should even care since you don't know who he is, Inside will leave you begging for answers. The bleak, lifeless setting of Inside is more than worth the price of admission. Its minimalist art style alone is avant-garde enough to feel right at home in a museum. Add in a game that's both fun to play and dripping with curiosity, though, and Inside is one of the best indie games money can buy.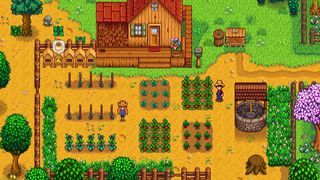 12. Stardew Valley
Developed single-handedly by Eric Barone, Stardew Valley is undoubtedly a technical feat for that little facet alone. If you've ever played a Harvest Moon game, you're already familiar with the premise of Stardew Valley – you may just not know it yet. Stardew Valley is an addictive farming simulator which sees you interact with townees to the point where you can literally marry them.
Stardew Valley isn't just one thing; it's a whole bunch of things at once. You can engage in crafting, fishing, cooking and even exploring procedurally-generated caves to mine for items and even take on monstrous enemies. However, do keep in mind your health and energy as you'll need to make sure your character is in tip-top shape in order to avoid suffering from exhaustion. Lose health and you lose a considerable amount of money and items you've worked hard to attained. Stardew Valley will have you hooked for hours on end, for better or worse. (Better, definitely better.)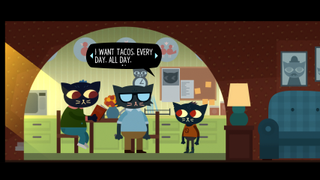 13. Night in the Woods
From Canadian game developer Alec Holowka, the creator of the award-winning Aquaria (also featured on this list) and independent artist/animator Scott Benson, Night in the Woods is an unconventional side-scrolling adventure game centering around a 20-year-old protagonist named Mae who drops out of college to move back in with her parents. 
Featuring a story largely based around dialog choices and mini games that put a spin on mundane tasks like carrying boxes up the stairs and eating perogies, Night in the Woods is a timeless coming-of-age tale. Not only get to experience middle class America through the eyes of a personified cat, but virtually every interaction in-game will have you laughing aloud.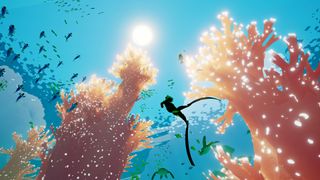 14. Abzu
Finally, the man responsible for the incredible orchestral arrangement in the hit PlayStation game Journey is back with Abzu, the first game ever from indie developer Giant Squid Studios. Founded by former thatgamecompany art director Matt Nava, Giant Squid had little to lose with its video game debut on both PC and PS4.
Abzu is described as a "stylized swimming simulator" that accurately depicts the relationship between ocean life and its interactions with humans. Like Journey, the game is told linearly with a silent protagonist. Abzu manages to hold its own, though, drawing influence from popular role-playing games with the ability to upgrade equipment.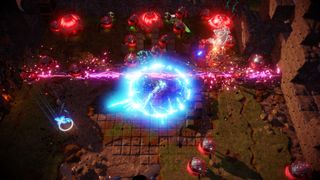 15. Nex Machina
Though newcomers may be offput by its clearly retro-inspired, twin-stick shoot 'em up design, Nex Machina is a gem for fans of the classics. Featuring a play-style that's heavily influenced by arcade cabinets Robotron (1982) and Smash TV (1990), Nex Machina will feel familiar to anyone versed in the products of games industry veteran Eugene Jarvis.
That's because Jarvis served as a creative consultant on this project, whose creation was helmed primarily by Super Stardust and Resogun developer Housemarque. Similar to Jarvis' previous works, Nex Machina is played from a top-down perspective, with players taking out waves of enemies in order to protect human allies.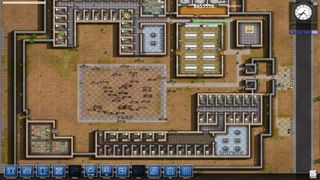 16. Prison Architect
Introversions was one of the earliest 'indie' companies, releasing games like Uplink, Defcon and Darwinia whilst Vlambeer were still in short pants. After years of struggling, they've finally hit a huge success with Prison Architect, a game where you build, staff, outfit and manage a maximum security prison.
With smart prisoners who are willing to do anything to escape, you'll struggle to keep them all inside – or keep them from rioting – and turn a profit. It's still in alpha, but it's eminently playable right now..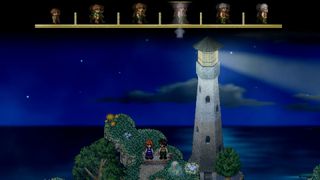 17. To The Moon
While The Kerbal Space Program might actually take you (or at least those poor doomed Kerbals) to the moon, To The Moon is a game about wish fulfillment, and thrives on narrative. In terms of movies, Kerbal is Gravity and Isaac is Saw, To The Moon is Eternal Sunshine of the Spotless Mind.
You control two doctors who are exploring a dying man's memories to implant a false memory so he can die in peace. Which is all depicted in a classic 16-bit Zelda style. It's a rare, brave, adult game.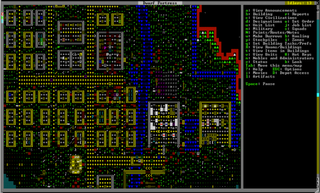 18. Dwarf Fortress
Dwarf Fortress is its own genre, its own industry. This is a game that, before you've even set foot in it, has to generate the entire geography, mythology and history of its massive world. Then it tracks every single one of the dwarfs you're managing down to the hairs on their legs and the particular horrible elephant murder that they witnessed and they're now carving on an ornamental chair.
Your task is to keep the dwarves alive as they carve out their subterranean kingdom – given that insanity, monsters, and starvation plague are thrown at them at every stage that's not easy. And dwarves, always, always mine too deep.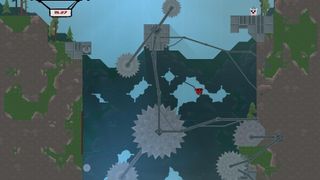 19. Super Meat Boy
Run. Jump. Die. Repeat. That's the basic premise of Super Meat Boy, a fiendishly addictive 2D platformer that's also bloody hard, with an emphasis on bloody. Pints of the red stuff is spilled as the game's eponymous meaty hero leap over deadly drops, spinning blades and walking chainsaws in a bid to rescue his girlfriend, Bandage Girl, from the evil Dr Foetus. Obviously. Boasting tight controls, plenty of humor and color graphics, Super Meat Boy leapt onto the PS4 and Vita this year in style.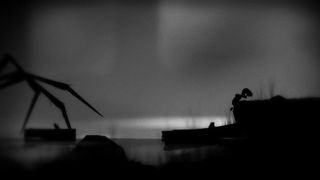 20. Limbo
Limbo is a platformer with a difference. Five years after its initial release, the game's haunting storyline still affects us. You play The Boy, a child with glowing eyes who's cast into Limbo to find his sister. Making your way through a bleak and dangerous world full of hostile silhouettes, giant spiders and deadly gravitational fields, you'll need to think on your feet and time your movements to perfection to survive.
But Limbo is much more than a simple platformer: it's an experience, and one that has you pondering the very essence of life by the time it's over. Deep, profound and absorbing, it's one indie game everybody should take time out to play.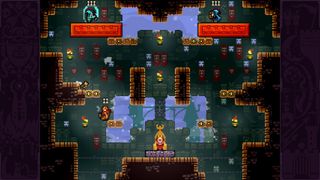 21. Towerfall: Ascension
If you're yearning for a retro-styled multiplayer archery combat game (aren't we all?), TowerFall: Ascension is the pick of the lot. Fast, frenetic and teeth-gnashingly hard in hardcore mode, the game's mechanics are simple: fire arrows at enemies or jump on their heads to stay alive until the round ends.
Arrows that don't hit are embedded in walls, making for tense scenarios when you have to traverse the map while dodging enemies to retrieve them. As such, practicing until you achieve Robin Hood-esque levels of accuracy is recommended. Ascension is best experienced with friends in local multiplayer mode, which recalls Super Smash Bros' most manic moments.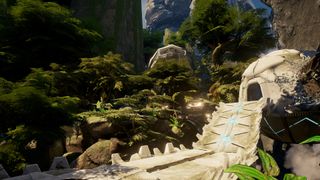 22. Obduction
Serving as a spiritual successor to a pair of staples in PC gaming history, namely Myst and Riven, Obduction carries on the legacy of traditional point-and-click adventure games focused on advanced puzzle-solving techniques. Unlike most modern adventure games, Obduction is the kind of game you'll have to take notes to complete, being hyperaware of everything in your surroundings to extract subtle hints from its environments.
Obduction has a gripping story that you'll have to exert a lot of brainpower to get through. It's not a game that'll hold your hand if you get stuck. Au contraire! Obduction isn't bottlenecked by the typical UI practices of conventional video games. No, you just have to go for it with no instruction at all, leaving it up to you to figure out how to get to the next point. Until you do, Obduction will mock you with its beautifully rendered HDR environments and Nvidia Ansel support.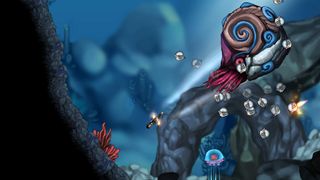 23. Aquaria
This gorgeous, underwater world was created by independent studio Bit Blot and released way back in 2007, and it absolutely still holds up. Think of Aquaria as a cross between the old Metroid games and the Ecco the Dolphin games – in all the best, and most challenging, ways.
You are Naija, a humanoid sea creature (not a mermaid!) that is exploring a new world to her after awakening from a life-long dream. She soon gains the ability to manipulate The Verse, a supernatural force that pervades all of Aquaria, which gradually unlocks new abilities and locations to explore.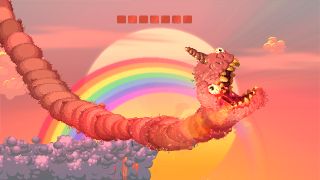 24. Nidhogg 2
After the raging success that was the original Nidhogg, it's a shame to see the superior sequel get thrown under the bus. Nevertheless, in spite of its controversial art style, Nidhogg 2 packs a refined, gorgeous look that the first version, a cult-classic, couldn't even think to compete with. In still frames, we can see how this could get misconstrued, but fortunately, it's the fun and addictive local multiplayer gameplay that makes Nidhogg, well, Nidhogg. And it's all there in Nidhogg 2. Plus, every time you respawn, you get one of four unique weapons that only bolster the challenge.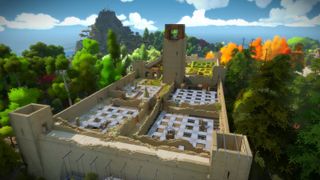 25. The Witness
Esteemed indie designer Jon Blow's follow up to Braid may look like an entirely different adventure, being 3D and all, but the two are more thematically alike than you might think. The Witness, at its core, is another puzzle game that tells an interesting story through said puzzles.
This puzzler takes place in an almost equally impressionist – albeit heavily Myst-inspired – world, but it's story is far more nuanced and mysterious than Blow's previous. At almost every corner of this island that you've simply woken up on (or beneath), there is a clue as to how you got onto this island and why you're here.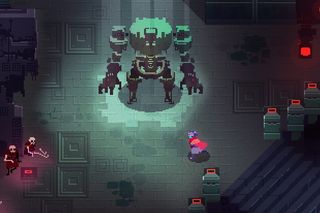 26. Hyper Light Drifter
A 2D action RPG based on the best 8- and 16-bit classics, Hyper Light Drifter was a big Kickstarter success. Now, we know that's because of its glorious pixel graphics and combat that's halfway between SuperGiant's seminal Bastion and an edgy Legend of Zelda revamp.
Despite appearances, it's a combat-focused game wherein you explore the unknown, ruined world of Buried Time, inspired by nightmares and dreams, where your Drifter is searching for the cure for a fatal disease that he or she is clearly suffering.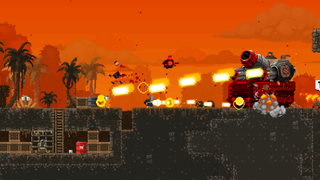 27. BroForce
If you remember games like Contra or Jackal even a little bit, then BroForce will immediately speak to you. This four-player, side-scrolling cooperative shoot-em-up combines modern action game features, like destructible environments, with an obvious respect for the nostalgia many of us hold for these games.
Every level in BroForce is a race to the rendezvous point, and you're one of countless "Bros", goofy characters inspired by the real-life action heroes of today. Complete with a rescue system for Bros that have lost one too many lives, BroForce both parodies the bro-tastic action flicks that rake in millions and instills a fun level of camaraderie through clever mechanics.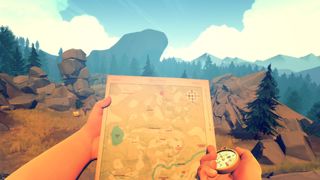 28. Firewatch
Exploring a surreal wilderness seems like quite the trend these days in gaming, and developer Campo Santo's debut only serves to keep it going strong. Set in the wilderness of 1989 Wyoming, you're Henry, a fire lookout that's all alone in the woods after exploring something strange in the distance.
That is, save for your partner on the other line of a walkie-talkie: Delilah. She's your only point of contact as you explore the wilderness. Will you make it back alive? Will the decisions you make help or harm the relationship with your only lifeline to the outside world, your boss? Don't worry about those questions just yet – just look at those forestscapes!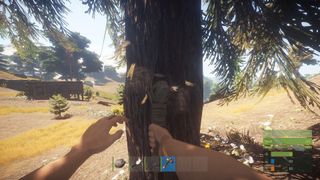 29. Rust
Rust is one of the more successful indie titles of recent times. By the end of 2015 it had sold more than 3 million copies, which isn't too shabby considering it isn't even finished — the game has been on Steam's Early Access scheme since launching in December 2013.
Still, it seems people can't get enough of the Day Z-inspired survival sim. It sees you use your wits and bearings to survive its harsh open world, starting off with nothing but a rock. After gathering resources needed to build a house and weapons to fend off attackers (other online players, in other words), Rust gradually becomes more intense as you defend your growing base — or attempt to breach others'.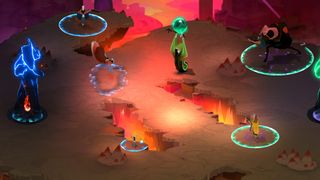 30. Pyre
The latest from Supergiant Games, Pyre is an action role-playing sports game whose combat mechanics feel like an oddly sensational blend of Dota 2 and NBA Jam. Taking place in a high fantasy setting, Pyre won't appeal to everyone, but if you like the idea of being exiled from society and teaming up with other exiles to take down your own kind, then you might enjoy Pyre.
Using on-screen passages to tell its narrative, Pyre is heavily based around choice and implements its morality systems in a way that is unusually intertwined with the gameplay. You can make the choice to release a member of your party for the sake of their own contentment or keep dragging them along and complete the game more efficiently on your end.
The best that the PC has to offer
Update: With the open beta finally touching down on PC, the anticipation for is killing us. Read on to the next slide to find out why Bungie's latest RPG shooter is the one and only PC game on our radar!
PC gaming is arguably in its golden age right now. Though it doesn't, nor will it ever, have Nintendo games on its leash, it's hard for console makers to catch up. Featuring wildly popular exclusives, like PlayerUnknown's Battlegrounds, PC gaming is unyielding in every way.
Nowadays, virtually every gamepad known to man is compatible with PC. What's more, you don't even need a lengthy HDMI cable anymore to play PC games in your living room – , all you need is a robust internet connection.
But how do you know which are the best PC games to buy? Well, we've made a list detailing all of the top PC games on the market – from the massive and gorgeous The Witcher 3 to tactical and competitive Counter-Strike: Global Offensive.
Gabe Carey has also contributed to this article
PC game on our radar: Destiny 2
Now is the perfect time to get excited for Destiny 2. We mean, you can pre-load the whole thing onto your hard drive now – so you basically own it already. For those in the dark about Destiny 2, this is the much-anticipated sequel to original Halo  developer Bungie's wildly popular MMO-influenced first-person shooter.
For anyone who skipped on the first Destiny, either because it wasn't on PC or because of the lackluster storytelling, there's some good news. Not only has it been confirmed that Destiny 2 is coming to Windows on October 24, but as far as story concerns go, Bungie's cinematic lead has gone on record saying he hopes people "complain about how much story" Destiny 2 has.
Expected: October 24, 2017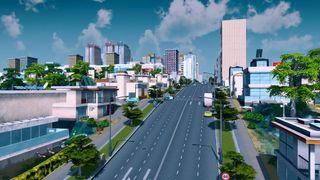 1. Cities: Skylines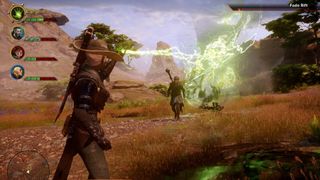 2. Dragon Age: Inquisition
Dragon Age: Inquisition places you in the heart of a huge, vibrant world on a far greater scale than its predecessors, and it does an excellent job of making you feel in command. Packing in a huge 90 hours (and the rest) of game play into its story line, Inquisition's smart dialogue, compelling plot, savvy progression system and massive sandbox world will have you engrossed for months on end. Think the Elder Scrolls games meets the Diablo franchise and you're halfway there.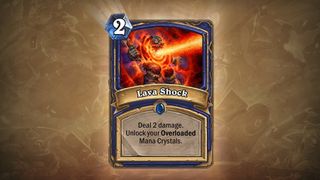 3. Hearthstone: Heroes of Warcraft
From the makers (and universe) of World of Warcraft, Hearthstone is easy to learn, but hard to master. Like the MMO its inspired by, Hearthstone combines classes, characters and a bit of random fortune when pitting you against either computerized or online opponents. Stick with and you'll not only be rewarded by improved skill, but by in-game rewards as well. Keep in mind that, though, that while its accessibility might lead to addiction, don't expect to be a world-class Hearthstone champion right off the bat. Practice makes perfect, right?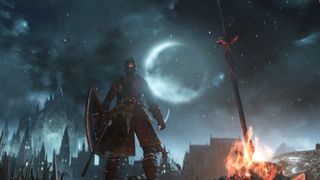 4. Dark Souls 3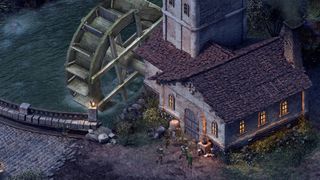 5. Pillars of Eternity
Pillars of Eternity is a sprawling RPG in the vein of Baldaur's Gate or Icewind Dale that combines highly detailed technical combat with hundreds of hours of gameplay. It has refreshingly low system requirements on the PC but still looks incredible thanks to its simple but effective art style, which harks back to those aforementioned isometric fantasy RPGs of the 2000s. But it's not all about nostalgia: Pillars of Eternity has enough interesting characters, baddies and clever writing to make it a modern classic of its own.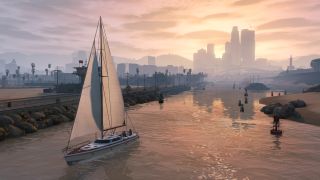 6. Grand Theft Auto V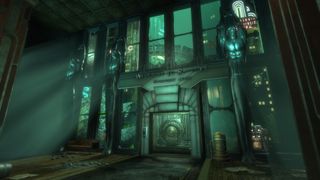 7. BioShock
BioShock is a first-person shooter that takes concepts from Ayn Rand's Atlast Shrugged and tosses them underseas. To be exact, BioShock takes place in an underwater city called Rapture, free from government regulation, designed for artists and entrepreneurs to thrive. Of course, not all goes well in a city where the residents have all the power and, well, stop what you're doing and play it right now if you haven't already.
You're in for one of the great games if you play BioShock, one that balances story elements with horror nigh-perfectly. There's a remastered version out there now, too, which is free of charge if you own the original.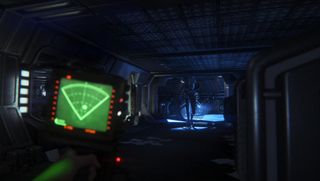 8. Alien: Isolation
Set 15 years after the events of the first Alien film from 1979, Alien: Isolation is the suspense-packed game that fans of the franchise have been crying out for. Playing the role of Amanda Ripley, daughter of Alien protagonist Ellen Ripley, your mission is to track down and recover the flight recorder of the Nostromo spacecraft from the first Alien film which has been located aboard the Sevastopol space station. First and foremost a stealth game, Isolation ramps up the tension by providing you with minimal weaponry. Its excellent graphics shine on high-end PCs and clever AI helps ramp up the dread, leaving you to quiver when turning every corner.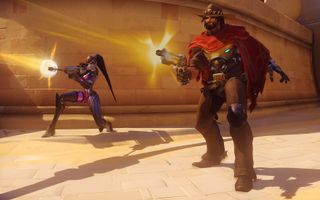 9. Overwatch
If nothing else, Overwatch breaks the norm of gray-ish cover shooters competitive gaming year after year. Its bright, vibrant colors are complemented by likeable characters, each decorated with their own interesting backstories which, although they aren't present in the game, make for fun web comics nevertheless. 
Overwatch is also a technical feat in that it can run smoothly even on older PCs. What's more, the PC version is cheaper than on consoles, so long as you don't opt for the Origins Edition. That goes without mentioning its astounding community of players. By now, there's no excuse to sign into your Battle.net account and take every character – from Ana to Zenyatta – for a test run in Overwatch today.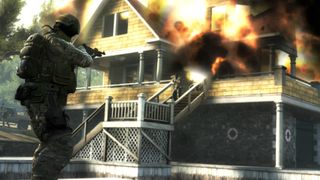 10. Counter-Strike: Global Offensive
Counter-Strike: Global Offensive remains a fantastic update to a timeless classic that continues to live on thanks to its vast online communities. A well-rounded tactical shooter that builds on the simple Terrorists vs Counter-Terrorists gameplay mechanics of Counter-Strike 1.6 and Counter-Strike: Source, CS: GO updates classic maps such as Italy and Dust while keeping adding new modes in Arms Race and Demolition. Simpler than Battlefield but more nuanced than the Call of Duty franchise, it's a shooter for those who like to run, gun and think – if only a little bit.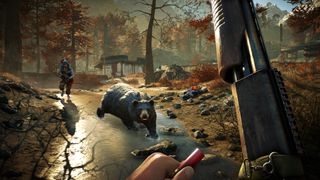 11. Far Cry 4
Ubisoft's latest shooter marks Far Cry's most beautiful outing yet. Its graphically-rich world is eye-popping on high-end PCs, and you'll see plenty of it thanks to a 30+ hour-long campaign. Aside from the main campaign, there are plenty of things to do in Kyrat – from hostage rescue and assassination missions to escort quests, resource collecting and, of course, avoiding being killed by bullets or rampaging animals. Whether you're tearing across the savanna in a rickety car or slinging grenades around like tennis balls, survival has never been such a blast.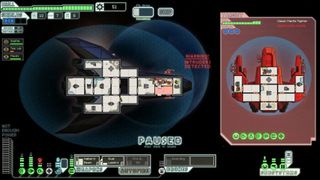 12. FTL: Faster Than Light
FTL (Faster Than Light) puts you command of running a spaceship and looking after its crew. Featuring a complex game mechanism that involves maintaining weapons, engines, shields and other areas, in addition to tactical combat, FTL can get extremely in-depth over time. Whether you're ordering your crew to quite literally put out fires on deck in the heat of battle, or are navigating through asteroid fields, FTL is as much about long-term progression and satisfaction as it is quick fixes. Don't let its indie stylings fool you: this is game with untold depth and scary levels of addictiveness.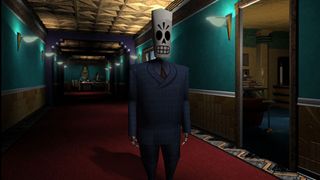 13. Grim Fandango Remastered
A 90s classic brought back to life (unlike its main protagonist), Grim Fandango Remastered is a successful attempt at reviving one of the PC's best adventure games of all time. Combining writing that matches the funniest dark comedies with clever puzzles and a still-impressive art style, Grim Fandango was the most entertaining work of art to take place in a Mexican setting for years until Breaking Bad came along. Now with updated graphics, sound and better controls, Manna Calavera's adventure has never looked so good.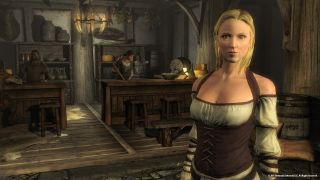 14. The Elder Scrolls: Skyrim
Four years after its initial release, Skyrim is going as strong as ever thanks to a vast selection of mods and high-resolution texture packs. Even if you're only interested in playing the vanilla version of the RPG, it offers more than 100 hours of gameplay.
Throw in three action packs DLC expansion packs (Dawnguard, Hearthfire and Dragonborn), and it lasts even longer. That Skyrim has been compared to graphically superior but similar RPG blockbuster The Witcher 3 is testament to its enduring popularity. Step into Skyrim and you too can be an adventurer – just try not to take an arrow in the knee.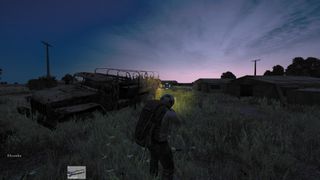 15. DayZ
Originally launched as an Arma II mod, DayZ is a standalone zombie shooter with a difference. Not only do you have to mind the undead when wandering around its sprawling maps, but other online players too. Armed with a lead pipe and carrying nothing but a backpack and a flashlight, you'll need wits and guile to survive.
Pretty much the opposite of adrenaline-packed zombie fests such as Left4Dead, you'll spent half of the time evading the undead and the other using a shovel to fend off any humans who are bent on trying to steal your last box of matches. And take it from us – they will try.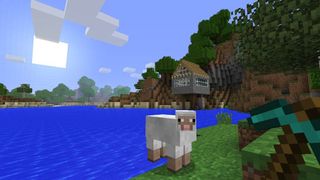 16. Minecraft
The phrase "build it, and they will come" quite literally rings true when it comes to Minecraft, the game that has been bought by more than 19 million people. The survival-themed sandbox RPG lets players build their own worlds or explore others, using the game's multiple block types to construct anything from small huts to extravagant castles and beyond.
Minecraft's ultimate appeal revolves around its open-ended nature. Creative types can build and destroy to their hearts' content, while solo players can concentrate on not being eaten by the zombie hordes that emerge at night. A modern-day classic that has spawned its own genre, it's not to be missed.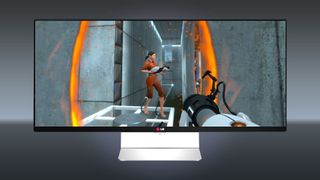 17. The Orange Box
The Orange Box may be showing its age, but it remains a must-play collection of games – particularly for FPS fans. Half-Life 2, technically still the most recent game in Valve's franchise (excluding its Episode 1 and 2 add-ons), remains a modern masterpiece and is famed for being the first game to intelligently apply physics to its puzzles and combat set-pieces.
The collection's other titles aren't too shabby either: Portal takes gravity-based puzzles to the extreme by equipping the player with the Aperture Science Handheld Portal Device (also known as the Portal Gun), which places two portals for objects to pass through, while Team Fortress 2 continues to go from strength-to-strength thanks to the introduction of custom gear and well-balanced team combat.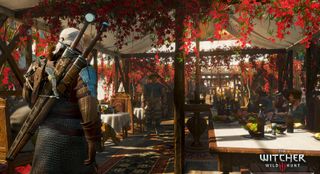 20. The Witcher 3: Wild Hunt
Gorgeous graphics? Check. Huge explorable environments? Check.  Enthralling combat? Of course. The Witcher 3 stands tall as one of the  most ambitious open-world RPGs yet, combining Skyrim's unrestrained  epicness with Grand Theft Auto 5's scale. While the game has been  criticised for its inventory niggles, less-than-enthralling plot and not  quite matching the graphics shown in its promo materials, it's so  ambitious and jam-packed with detail that the package lives up to the  hype. Huge, beautiful and an absolute time-sink, you'll want to scour  every inch of The Witcher 3's glorious world.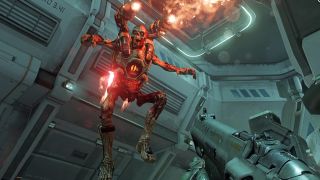 19. Doom
Id Software's Doom was a phenomena for PC gamers in the 90s. The crudely rendered first-person shooter series was as controversial as it was beloved, largely thanks to its cutting-edge depictions of gore and violence that only a computer could deliver. Parents be damned, the franchise has made a comeback in 2016 with a fresh restart, appropriately titled Doom. Although the multiplayer might not appeal to shooter fans regardless of age, the single player campaign will pit you against demons in Hell for a lengthy experience that's as bloody as it is satisfying.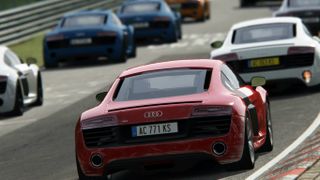 20. Assetto Corsa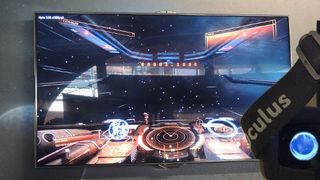 21. Elite: Dangerous
Modelled after the 1984 game Elite, Elite: Dangerous is one of the most ambitious space sims around. Featuring an in-game galaxy based on the real Milky Way (how's 400 billion stars for depth?), the ultimate goal is to advance your rankings to Elite status by levelling up combat, trading and exploration.
Starting out with a rickety ship and 1,000 credits in your space suit's back pocket, you'll need to turn to piracy, trading, exploring, mining or bounty hunting to rise through the intergalactic ranks. Doing so takes time and requires serious graft, but the experience provides a level of satisfaction that few other titles can match. And then there's the Oculus Rift…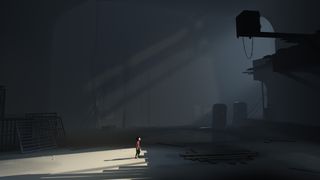 22. Inside
From developer Playdead, the same team that devised the acclaimed (and platform ubiquitous) Limbo, comes another eerie tale. Like Limbo, Inside follows another nameless boy in a bleak world that's apparently out to get you. Only, this time, there's at least a few shades of color to keep you from complete despair. It's not clear why, but the mute protagonist in Inside is being chased down by what appears to a group of shadowy men.
Nothing is explained in either spoken dialogue or text, so for the most part you're on your own when it comes to figuring out the story. Nonetheless, Inside is bound to be an instant classic; although, revealing anything about it would inch into spoiler territory.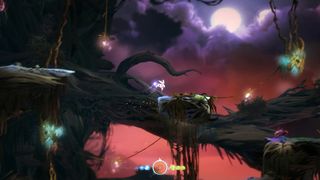 23. Ori and the Blind Forest
Described as "achingly beautiful" by Unity Engine boss John Riccitiello, Ori and the Blind Forest borrows its game mechanics from old-school 2D games such as Metroid and Castlevania while adding a modern twist. If any word can describe Ori's atmospheric world, it's alive. You'll have to think fast and use new abilities gained along the way to bash, stop and manoeuvre your way through its gorgeous locations, and with no automatic saving system or easy difficulty level, it's no walk in the park. As satisfying to master as it is to look at, Ori and the Blind Forest will re-open your eyes to what 2D games still have to offer.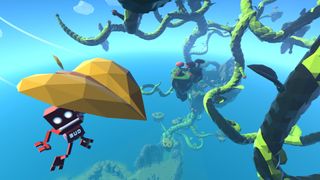 24. Grow Home
Grow Home is an experimental PC platformer that looks like an "indie" game but is in fact the latest release from Rayman developer Ubisoft. Similarly charming thanks to its distinctive 3D art style, you play as BUD, the game's robot protagonist, whose main job is harvest seeds and grow a beanstalk-like 'Star Plant' by grabbing its branches and connecting them to nearby floating islands in the sky.
There's a fair bit of trial-and-error involved, and while having to climb all the way back up again after a fall is frustrating, grabbing a passing vine at the last minute by the tips of your fingers can be equally as exhilarating. The ability to move BUD's arms and legs independently helps put you in control – just try not to get them tangled up. Because you will – a lot.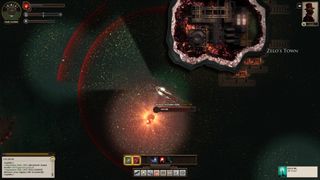 25. Sunless Sea
A 2D exploration game set on a boat can't be that creepy, right? Wrong. More gothic than a Cradle of Filth concert, Sunless Sea throws all manners of joyless themes your way: death, insanity and cannibalism to name a few. Sailing from port-to-port in the monster-filled underworld of Fallen London, you'll have to manage fuel and supplies while battling sentient icebergs, Zee-beasts and other water-dwelling nasties to remain afloat. Top-notch writing gives Sunless Sea an absorbing storyline that's up there with history's best text-based adventures.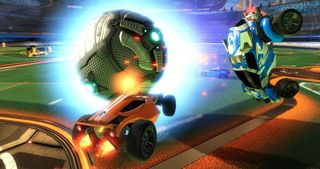 26. Rocket League
Already familiar to millions before they've played a played a second of it, Rocket League turns the age old game of football (or soccer, depending) on its head. Played with rocket-propelled cars in futuristic low-gravity environments, the aim is simple: knock the ball into the opposing team's goal. Doing so is harder said than done because there could be up to three cars on the opposing team trying to steal the ball off you – or ram you into submission – at any one time. Gorgeous to look, simple to learn but difficult to master, Rocket League is the surprise smash hit of 2015 – and a wonderfully addictive one at that.
Read: 8 real-life footballers in Rocket League: which one are you?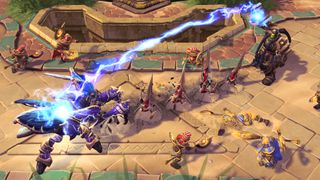 27. Heroes of the Storm
As inevitable as sandals in summer, Blizzard finally launched its first MOBA (Multiplayer Online Battle Arena) game in June. Featuring a ton of characters from Blizzard games such as Warcraft, World of Warcraft and Starcraft 2, Heroes of the Storm sees two teams of five attempt to destroy the other's base. When not sounding out enemy units to destroy, its expansive maps give you room to take on secondary objectives such as finding skulls or unlocking special siege units to help your team.
Accessible to newcomers while packing plenty of depth, Heroes' finely balanced gameplay mechanics, shorter matches (compared to League of Legends) and ability-based levelling system make it a refreshing alternative to established MOBA titles and a fine game in its own right.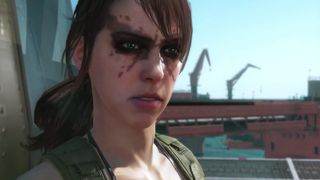 28. Metal Gear Solid V: The Phantom Pain
The new Metal Gear, which is likely Hideo Kojima's final game in the series, is a hugely ambitious title. Its massive open world setting lets you tackle missions using stealth, but it won't punish you for going in guns blazing – which is often the most tempting option.
Set nine years after the events of Ground Zeroes, The Phantom Pain's story unravels through its main missions and more than 100 Side Ops tasks. The action is interspersed with gorgeous cutscenes, and while you sometimes have to decode annoying military-babble to understand what's going on, TPP's fast pacing and gorgeous Afghanistan settings never make the game feel like a chore.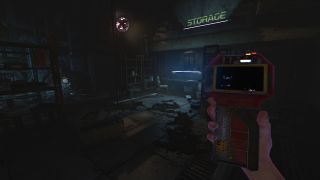 29. SOMA
A gripping horror game in the vein of Amnesia: The Dark Descent (it's from the same developer), SOMA has its fair share of "NOPE!" moments. But it's not really about jump scares; the game's most compelling aspect is its philosophical story arc, which unravels as you encounter a series of confused robots. Suffering from existential stress, the decaying machines believe they are human.
The tension builds as you venture deeper into the underwater research facility that you wake up aboard, avoiding murderous creatures, solving clever puzzles and checking voice memos to unravel the mystery. Expertly weaving elements of survival and psychological Sci-Fi horror, SOMA is a little less action packed than Alien: Isolation but engages more of the old grey matter. If that's what you're looking for in a fright-fest, SOMA doesn't disappoint.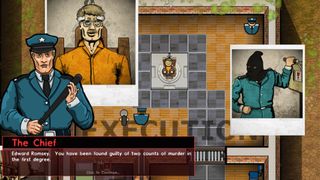 30. Prison Architect
if you think you've learnt a thing or two about prison life watching films like The Green Mile and The Shawshank Redemption over the years, cuff-em-up Prison Architect lets you put your knowledge to the test. Playing as wardens, you're tasked with keeping prisoners in check, preventing riots from boiling over and foiling The Great Escape-style plots. And yes: it does involve sending men to the electric chair. Gnarly. Alternatively, a second mode called Escape lets you unleash your inner Bronson by hatching a plot to lead your fellow inmates to freedom. (Until you get arrested again, anyway.)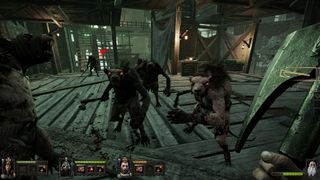 31. Warhammer: End Times – Vermintide
Five heroes, many Skaven. That's the basic premise of Warhammer: End Times – Vermintide, a hack-and-slash fest that plays – and feels – a lot like Valve's Left 4 Dead series. With a deep focus on co-operative gameplay, Vermintide's melee-focused combat, random loot, level-based progression system and humanoid rat enemies make for a refreshing alternative to gunning down endless hordes of zombies.
Although it's fun attempting to talk tactics over voice chat with players online, Vermintide is often too chaotic to try anything other than bashing or shooting the nearest Skaven between the eyes — and that's fine — from giant Ogre Rats to stealth Gutter Runners, there's enough variation to keep things interesting. And if you do start to get get bored, unlike the Skaven, ratcheting up the difficulty makes sure Vermintide won't get long in the tooth any time soon.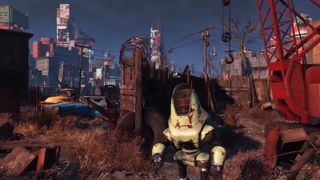 32. Fallout 4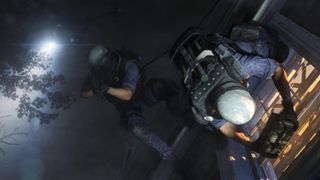 33. Rainbow Six: Siege
If the Call of Duty series is the poison that dumbed down the FPS genre with its run-and-gun gameplay, then Rainbow Six: Siege is the antidote. Working as a team to out-wit the enemy, Siege plays out like a thinking man (or woman's) Counter-Strike that doesn't simply encourage cooperation if you want to win – it requires it.
When you're not peering down your gun's iron sights, you'll be laying traps, scouting ahead using drones, strategising with your teammates and building walls that could keep a herd of demented bulls at bay. While Siege's heavy reliance on tactical team-based gameplay can prove its biggest weakness if you're hoisted into a server with a particularly uncooperative bunch, when it does click, it provides a level of satisfaction rarely found in online multiplayer games.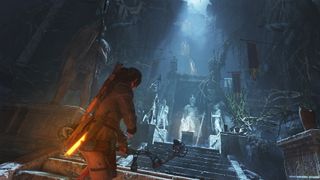 34. Rise of the Tomb Raider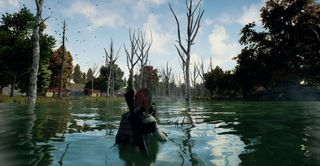 35. PlayerUnknown's Battlegrounds
Imagine a survival-based shooter where every match starts with your avatar being ejected from a cargo plane alongside 99 other players with no weapons or items. That's PlayerUnknown's Battlegrounds, or at least the solo, free for all mode. After spending the early minutes of the game digging for resources, you'll soon be forced to reckon with your own mortality as the body count ticker at the top of the screen descends into desolation.
Abbreviated PUBG, PlayerUnknown's Battlegrounds is based on another "last man standing" game released back in 2013: PlayerUnknown's Battle Royale. It doesn't require a copy of Arma III or H1Z1 to run, but you'll need to keep your wits about you. There's no respawning in PUBG, so it's less about the precision of your aim as it is about your ability to scavenge quickly for weapons, first aid kits and clothing.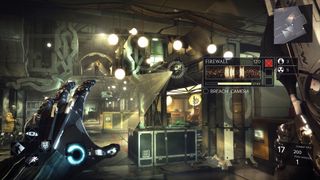 36. Deus Ex: Mankind Divided
Picking up two years after the events of Deus Ex: Human Revolution, released back in 2011, Mankind Divided centers once again around the story's protagonist Adam Jensen who is now outfitted with augmentations that allow him to turn invisible, punch through walls and hack stuff.
Like a more refined Watch Dogs, Deus Ex: Mankind Divided proposes a strikingly realistic cyberpunk alternate reality, but doesn't go so far as to make a statement about it. Fortunately, the savory (and stealthy) gameplay makes Deus Ex: Mankind Divided's campaign well worth the 30 hour campaign. For more insight, you can read our review here.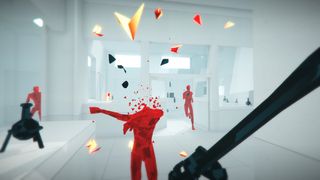 37. Superhot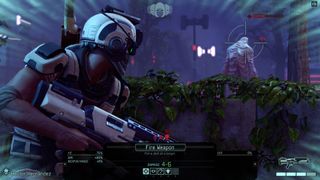 38. X-COM 2
X-Com 2 is one addictive game, and we still can't put it down. Following up from 2012's XCOM: Enemy Unknown, which reimagined the 1994 cult classic UFO: Enemy Unknown, XCOM 2 has delivered everything we wanted in a sequel. Bigger, deeper, faster and even easier on the eyes, the turn-based tactics game takes place 20 years after its predecessor.
It pits you in control of the Avenger, a converted alien ship that serves as your mobile base of operations used to devise strategy and execute fight plans against otherworldly enemies. With a greater focus of stealth, more intelligent alien AI and deeper customization options, XCOM 2 is bound to end up one of our games of the year.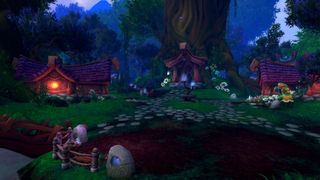 39. World of Warcraft: Legion
Anyone familiar with World of Warcraft knows that it's among the most successful and influential massively multiplayer online role-playing games (or MMORPGs) of all-time. Comprising over 12 years of content, with over thousands of hours just waiting to be invested, there are few better games to spend your money on than World of Warcraft.
With the new expansion pack, however, dubbed "Legion," you'll not only get access to an entirely new continent, but Blizzard has completely overturned its leveling system as well. Instead of each zone having a predetermined level, zones actually adapt dynamically to the level of your character. This way, no matter where you are in the game, you'll be able to incur new challenges without the endless grinding required by the World of Warcraft of yesteryear.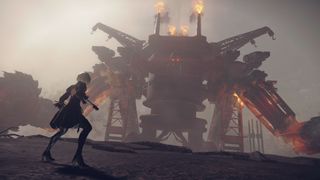 40. Nier Automata
From PlatinumGames and Square Enix, Nier: Automata is a sequel to the 2010 cult classic Nier, which itself is a spin-off of the Drakengard series. Technically an action role-playing game, Nier: Automata's most gripping quality is that it never truly adheres to one particular genre. At times, it's a 2.5D platformer and, at others, it's a twin-stick shooter. It's unpredictable and a breath of fresh air when compared to other PC games out on the market.
The story centers around a femme android by the name of 2B who is aided by a survey android called 9S, or Nines. With many questions being asked along the way, both of these characters are tasked with extricating Earth from alien machines that have engulfed the planet. Just be conscious of how you play because not only does Nier: Automata feature different endings, but with each new path comes vastly different gameplay. 
Published at